Dreamland with Yury Revich supports Italy
Lo Stradivari di Yury Revich suonerà per l'Italia colpita dal Covid-19 dalla Cattedrale di Santo Stefano a Vienna.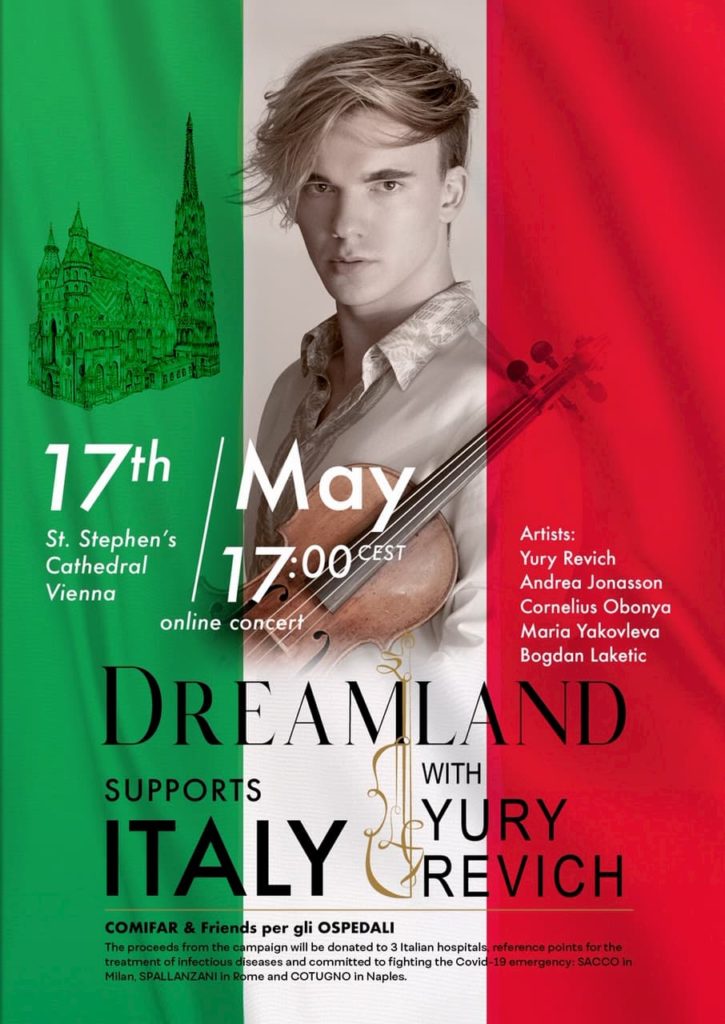 Scenari mondiali dopo la pandemia
Incontro con il Prof. Alessandro Politi, Direttore Nato College Foundation
Giovedì 14 maggio
ore 17.30 - 19.00
Incontro online via Zoom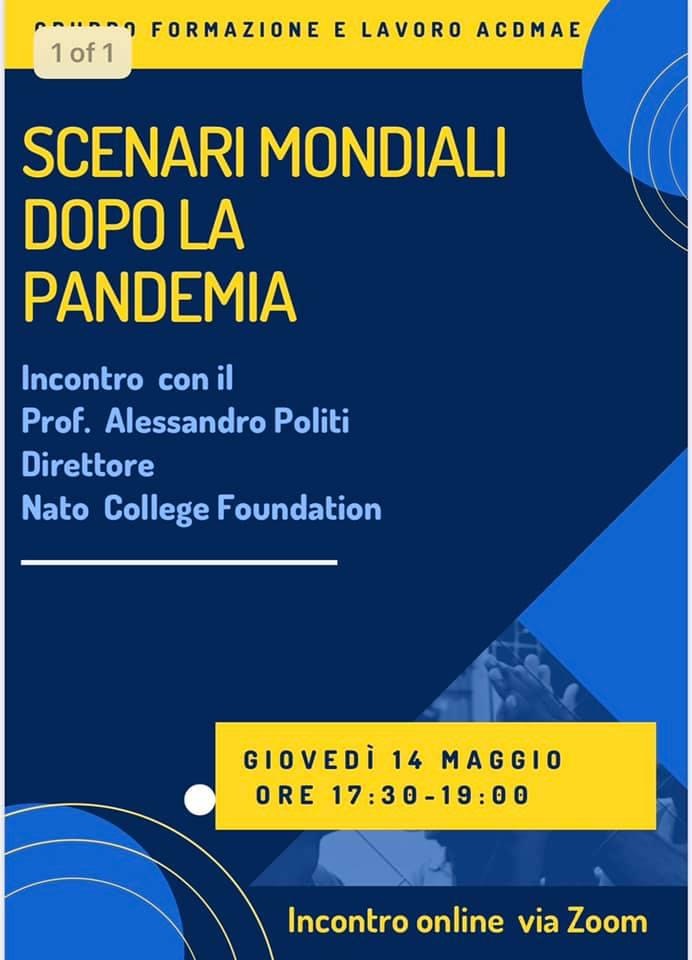 The Student Hotel invita a visitare: THE MUSEUM al Salone del Mobile di Milano
You are cordially invited to visit THE MUSEUM
8 – 13 April 2019
Palazzo Clerici, Milano
Open from 10 am – 8pm
With presentations of ambassadors of the Dutch creative Industry
Space Encounters architecture
Reiner van der Aart photography
Josep Beving music
Wiebe van den Ende film
Gerrit Rietveld design
Jan Robert Leegte digital
Buildung. communication
Denim City fashion
Judith Baehner nature
Powered by Creative Holland and Verwol / Suppported by
Acosorb, Corques, Owa, Spectrum, The Student Hotel
Program
Open for public everyday from 10 till 20h
Monday 8th April: Press Presentation 13-17h + Aperitivo Press 17-20h
Tuesday 9th April:Talks; Designing for Community
Thursday 11th Aperitivo with the Partners of The Museum 17-20h
Conservatorio di Musica
Luigi Cherubini
Emirati Arabi Uniti
Il Conservatorio Luigi Cherubini di Firenze terrà due concerti a Fujairah negli Emirati Arabi Uniti (8 e 9 novembre). Presto seguiranno maggiori informazioni.
La redazione de "il Deutsch-Italia" è lieta di invitare la signoria vostra
alla presentazione del progetto editoriale "il Deutsch-Italia" che si terrà presso la Galleria d'arte "Sr Contemporary Art" in Niebuhrstrasse 11, angolo Leibitzstrasse, 10629 Berlino (Stazione S-Bahn Savignyplatz), il giorno 15 novembre a partire dalle 19:00.
Programma:
19:15 Presentazione del progetto da parte del direttore Alessandro Brogani
20:00 Reading "Non chiedere ai poeti", poesie scelte di Sbarbaro, Montale,
De Angelis: legge lo scrittore ed autore Edoardo Laudisi
Suite musicale di John Blue, con improvvisazioni al violoncello elettrico
Nel corso della serata sarà servito un cocktail-buffet