Stop violence against women
Violence against women and girls is one of the five priorities of the 2021 #W20 Presidency. It is the most serious form of gender-based violation of human rights, and it is an act of discrimination that removes women's fundamental freedoms, hindering their full participation in the public and private spheres.
 In this challenging pandemic period, we call upon all Countries, inspired by the holistic approach of the #IstanbulConvention, to prevent, punish, and provide reparation for all acts of violence, and to provide protection to girls and women who are the overwhelming targets of violence and threats of violence.
Ending violence against women and girls is a fundamental step for gender equality.
How to Keep Connected with Loves Ones When Living Abroad
Keeping in touch and connected with the people we care about, especially whilst being abroad, has always been an important topic. However, with this ongoing pandemic, this topic has really gained a new significance and unfortunately seems to be a key element to both 2020 and 2021.
Of course, we have learnt (perhaps in some instances taught!) our family members to use all kind of technology  to connect to each other on regular video chats. Inevitably, however, this circumstance especially for us expats has the possibility of making us feel even further away and disconnected from loved ones.
So how can we manage to stay emotionally connected to our family and friends, despite the physical distance?
Join Here We Are Italy March event dedicated to this subject to find out more!
Our keynote speaker will be Renata Andrade, Counsellor & Career Coach for expat women, specialised in helping expat women reconnect with their purpose, regain their confidence and figure out what they want to do next. As a counsellor, she also supports expat women with their emotional well-being.
After registering, you will receive an email confirmation with the actual link to join the event.
Looking forward to seeing many of you!
LUAN emotional museum and other collaborations increase ArtCentrica's potential!
Art is our escape from the monotony of everyday life as well as a source of inspiration, study and passion.
Its protection is important not only for future generations but also for us, so that we can fully enjoy the colors, shapes, and details that often fade or are lost over time.
Centrica has developed technology to provide a journey into Art by providing an immersive and affordable platform for everyone. Come and discover the events in which we will participate during the month of March 2021, in the name of art's rediscovery.
On March 24, LUAN Emotional Museum will host online the event
"THE GODDESS AND THE INFLUENCER, from Botticelli's Venus to Chiara Ferragni".
The event can be followed at 11 am in CDMX, at 12 pm in NYC, at 6 pm in Madrid and at 10:30 pm in ND.
Marco Cappellini, CEO of Centrica, will participate in a new appointment with the speaker Marxiano Melotti.
During the event they will talk about how the concept of beauty has changed over the centuries, comparing the figure of beauty par excellence, Venus, with modern influencers.
Join the meet: http://bit.ly/3eeYOGS
Dreamland with Yury Revich supports Italy
Lo Stradivari di Yury Revich suonerà per l'Italia colpita dal Covid-19 dalla Cattedrale di Santo Stefano a Vienna.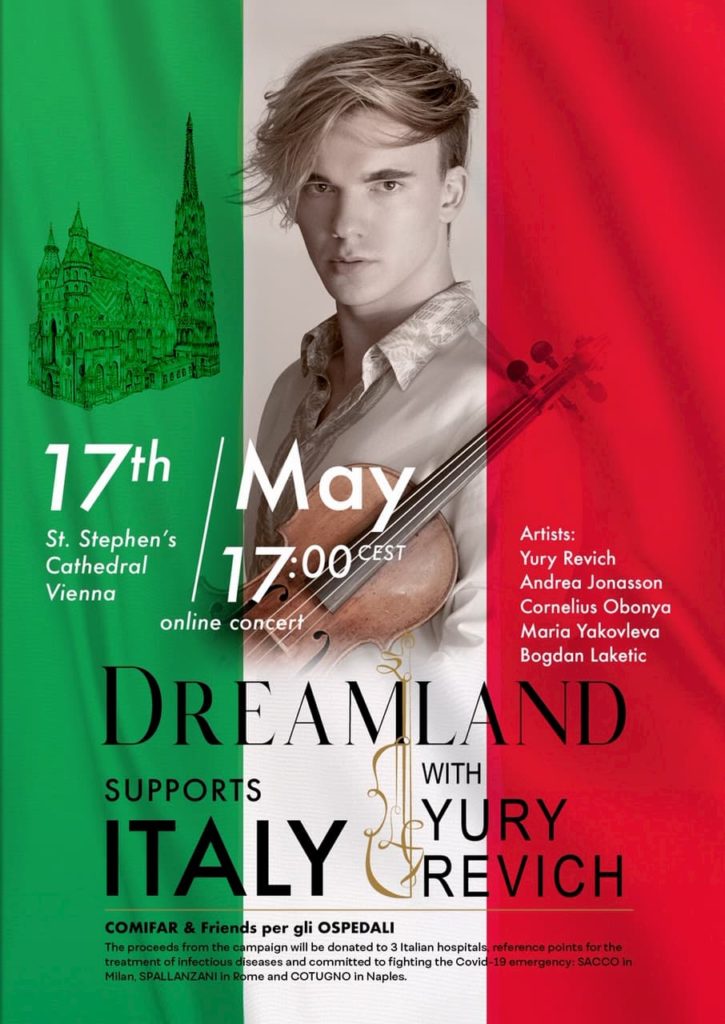 Scenari mondiali dopo la pandemia
Incontro con il Prof. Alessandro Politi, Direttore Nato College Foundation
Giovedì 14 maggio
ore 17.30 - 19.00
Incontro online via Zoom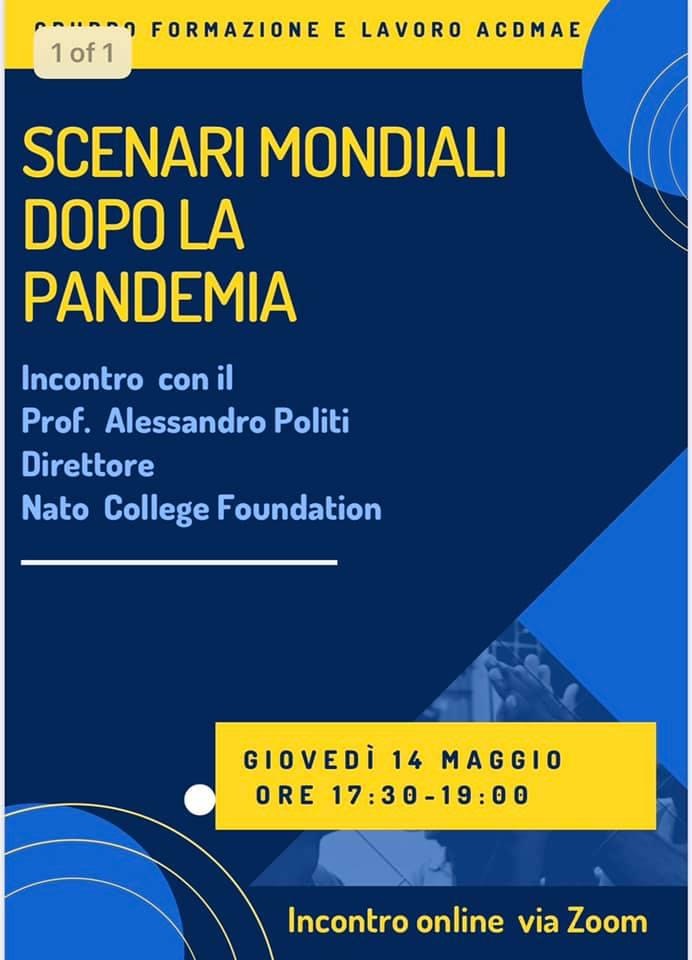 The Student Hotel invita a visitare: THE MUSEUM al Salone del Mobile di Milano
You are cordially invited to visit THE MUSEUM
8 – 13 April 2019
Palazzo Clerici, Milano
Open from 10 am – 8pm
With presentations of ambassadors of the Dutch creative Industry
Space Encounters architecture
Reiner van der Aart photography
Josep Beving music
Wiebe van den Ende film
Gerrit Rietveld design
Jan Robert Leegte digital
Buildung. communication
Denim City fashion
Judith Baehner nature
Powered by Creative Holland and Verwol / Suppported by
Acosorb, Corques, Owa, Spectrum, The Student Hotel
Program
Open for public everyday from 10 till 20h
Monday 8th April: Press Presentation 13-17h + Aperitivo Press 17-20h
Tuesday 9th April:Talks; Designing for Community
Thursday 11th Aperitivo with the Partners of The Museum 17-20h
Conservatorio di Musica
Luigi Cherubini
Emirati Arabi Uniti
Il Conservatorio Luigi Cherubini di Firenze terrà due concerti a Fujairah negli Emirati Arabi Uniti (8 e 9 novembre). Presto seguiranno maggiori informazioni.
La redazione de "il Deutsch-Italia" è lieta di invitare la signoria vostra
alla presentazione del progetto editoriale "il Deutsch-Italia" che si terrà presso la Galleria d'arte "Sr Contemporary Art" in Niebuhrstrasse 11, angolo Leibitzstrasse, 10629 Berlino (Stazione S-Bahn Savignyplatz), il giorno 15 novembre a partire dalle 19:00.
Programma:
19:15 Presentazione del progetto da parte del direttore Alessandro Brogani
20:00 Reading "Non chiedere ai poeti", poesie scelte di Sbarbaro, Montale,
De Angelis: legge lo scrittore ed autore Edoardo Laudisi
Suite musicale di John Blue, con improvvisazioni al violoncello elettrico
Nel corso della serata sarà servito un cocktail-buffet